Meet the Mental Wellness Counseling Team
Our Traverse City counseling office is excited to help you find the best counselor and natural wellness providers for your needs. Mental Wellness Counseling has counselors that can serve clients across the lifespan. Our counselors also serve clients across Michigan through virtual telehealth therapy options. We strive to offer the highest quality counseling in the Traverse City and across Michigan. We make every effort to help you reach your goals through your therapy.
If you have any questions, please call our Intake Coordinator at 231-714-0282 ext. 0
Emily Hale
Intake Coordinator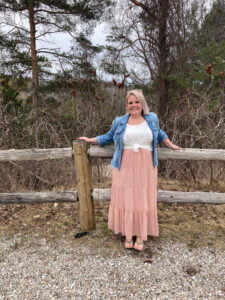 Emily is a mom to 3 amazing boys and the wife of an incredibly talented musician. She and her husband, Drew, are huge advocates for mental health and foster care awareness.
Emily is the voice on the other end of the phone when you call to schedule an appointment or inquire about counseling services. One of her favorite things to do is to help anxious people get their questions answered quickly, and provide a safe space for patients to voice their concerns and get the help they need.
She looks forward to talking to you, and to helping to match you and your family to the best therapist to meet your needs.
Emily is also certified life coach who specializes in parent coaching using the Love and Logic method. She also works with young adults who are struggling to find meaning and direction in their lives.
Emily is a great choice for those who's concerns are not mental health related, but who are looking for help to improve their workplace performance, develop their potential, help finding solutions, and who would benefit from direction and assistance in goal setting.
Schedule your free phone consult today to determine if life coaching is a good fit.
You can reach Emily by calling 231-714-0282 ext. 0 or e-mailing intake@mentalwellnesscounseling.com
Jenna Bradfield, LLMSW
Mental Health Therapist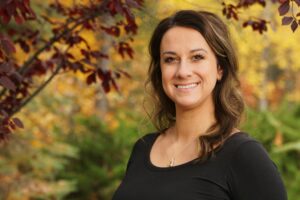 Jenna is a licensed Master Social Worker. She specializes in working closely with children and has done so for over eight years in a variety of settings. She has spent time working in the public school system as an associate educator and assisted in heading a child care program. Since moving to Traverse City, Jenna has continued her passion of working with children in an agency setting. She has experience in supporting children who are in the foster care system, have witnessed domestic violence, are struggling with issues related to self-esteem and abandonment, and displaying aggressive or anxious behaviors. Jenna believes that all children are inherently worthy of feeling safe and loved.
Jenna trusts in a holistic, integrative approach to treatment. She sees the importance in evaluating all areas of an individual's life in order to properly assess their needs, develop effective treatment strategies, and help them to reach their goals. Jenna provides a safe, creative space for young individuals to express themselves. She uses play therapy techniques amongst other modalities in order to explore with children and dig deeper into their life experiences at a young age. Jenna also enjoys working with teens and young adults who may experience anxiety, OCD, depression, and substance use disorders. Jenna has a personal passion to help those who may be struggling with addiction and supports those who are on their path to finding out what recovery means to them. She utilizes a person-centered approach to treatment allowing the client to be the expert in their own lives.
You can reach Jenna by calling 231-714-0282 or e-mailing jenna@mentalwellnesscounseling.com
John Boonstra, LPC
Mental Health Therapist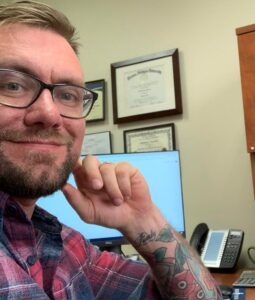 John is a Licensed Professional Counselor, Certified Prevention Specialist (Drug and Alcohol), and a Certified Clinical Trauma Professional. As a graduate of Grand Valley State University and Western Michigan University; he has experience working with children, teens, and adults addressing anxiety, depression, self-harm, prevention, trauma, anger, and life transitions. John brings years of experience to his practice having worked in various fields from juvenile justice, suicide prevention, hospital settings, and experiential groups.
John enjoys being a father, husband, mentor, and advocate for mental wellness within our community. He enjoys an active outdoor lifestyle and utilizes physical activity to promote wellness; recognizing the connection between the mind and body.
Working with John is goal oriented and strength focused. He offers person-centered, cognitive behavioral, and trauma therapies. Through the therapeutic process we will collaborate in identifying thought processes that aid in promoting overall wellness and utilizing tools to achieve your individual goals. John takes a positive approach to the therapeutic relationship and truly enjoys the opportunity to work with each person on their life journey.
You can reach John by calling 231-714-0282 or e-mailing john@mentalwellnesscounseling.com
Erin Johnson, LMSW
Mental Health Therapist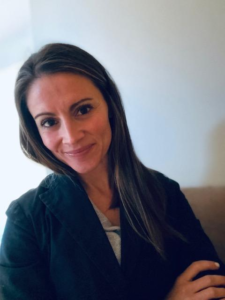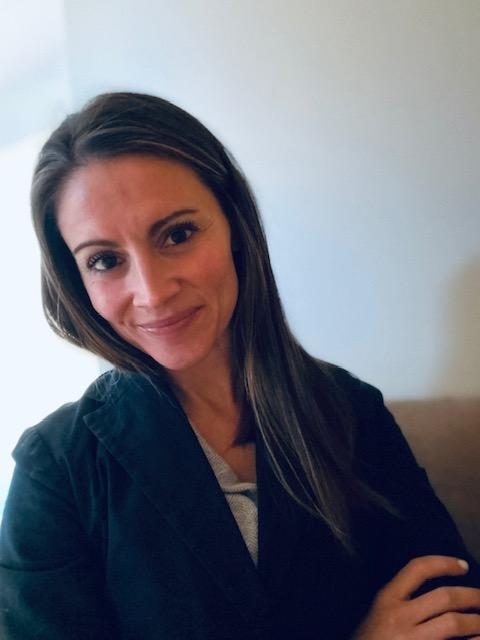 Erin Johnson received her B.S.W from Ferris State University and went on to complete her M.S.W, with a focus on interpersonal practice with children and youth in families, at the University of Michigan, Ann Arbor.  She is a licensed clinical social worker with over 20 years experience working with families, children, and adults.  Her background includes working with families and survivors of domestic and sexual violence, in child welfare, mental health crisis intervention, social work in the school setting, and clinical practice with families and children.  She currently teaches at Ferris State University, in both the Bachelors and Masters programs.
Erin specializes in working with clients with anxiety, depression, ADHD, parenting, behavior planning and intervention, and those working through life transitions.
Erin utilizes a variety of treatment modalities to provide assessment and intervention.  She believes in taking holistic, client centered approach with individuals, families, and groups.
You can reach Erin by calling 231-714-0282 or e-mailing erin@mentalwellnesscounseling.com
Heidi Burgess, LLMSW
Mental Health Therapist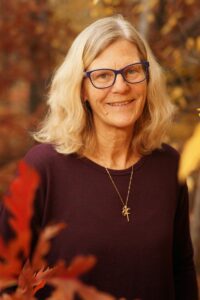 Heidi believes that living a healthy life requires balance. Creating balance between the physical, emotional, and spiritual experiences in life allows us to embrace our wholeness as human beings. Finding that balance can be like standing on a stand up paddle board, sometimes life is like a calm inland lake, rocking us gently in the warm sun and a gentle breeze, and sometimes it is like Lake Michigan in a storm, and the best we can do is hold on.
Through her forty year journey in healthcare, first in sports medicine, then as a physical therapist, and now mental health she is uniquely equipped in exploring balance. She understands that the body experiences pain in multiple ways and stores them neurochemically in us. Sometimes we experience that pain physically, other times emotionally, and other times spiritually. And sometimes we need support and direction to reestablish our balance.
Using an eclectic approach we will explore your life experiences through a holistic lens and looking for places where balance is solid, and others that need support. She will support you as you find what's true for you. Then, with an increased sense of self awareness we are best able to move forward toward balance. She has experience working with athletes, eating disorders, addiction, codependency, childhood trauma affecting both child and parents, suicide, self harm, miscarriage and infertility, grief, chronic pain, chronic illness, adjustment to life after injury, depression, and anxiety. She is best equipped to work with women of all ages,teens, and young adults.
She finds life balance in family ,friends, and God, gardening, walking, and learning. She is looking forward to walking with you as you find your balance.
You can reach Heidi by calling 231-714-0282 or e-mailing heidi@mentalwellnesscounseling.com
Jeannine Wilkinson, LMSW
Mental Health Therapist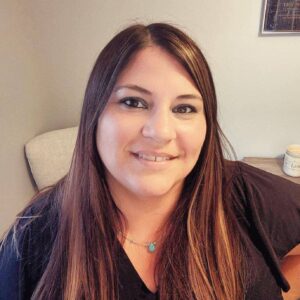 Jeannine is a mental health counselor specializing in work with teens, adolescents, and young
adults. She has worked in the school setting for the past eight years. Jeannine helps this
population manage anger, anxiety, low self-esteem, depression, cognitive impairments, attention
deficit hyperactivity disorder, emotional impairments, autism, and impulse control concerns.
Jeannine uses cognitive behavioral therapy and a holistic approach to serve her clients. She typically
works with clients individually but incorporates family members when appropriate and necessary.
Confidentiality is of the utmost importance for Jeannine.
Jeannine is a native of Michigan and received her Masters from Michigan State University. Jeannine
worked as a medical social worker and school social worker. She truly enjoys working with teens, adolescents, and young adults.
Jeannine enjoys traveling, nature, spending time with family and friends, her dogs, spiritual healing,
and positivity. Jeannine's practice includes cognitive-behavioral therapy (CBT), a therapeutic
approach that helps clients recognize and stop or change negative thoughts and behaviors. CBT
allows clients to explore their emotions in healthy, positive ways. Jeannine also utilizes a holistic
approach that helps clients heal in all aspects of their lives. This practice incorporates the mind,
body, and soul. Jeannine also finds great value in spiritual approaches such as meditation, yoga,
mindfulness, and self-exploration. Jeannine conducts individual, group, and family sessions with
teens, adolescents, and young adults.
You can reach Jeannine by calling 231-714-0282 or e-mailing  jeannine@mentalwellnesscounseling.com
Marilyn Fitzgerald, Ph.D, LLP
Mental Health Therapist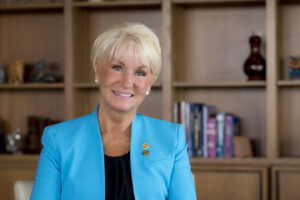 Marilyn has long believed that creating a safe, compassionate, confidential environment, will enhance the individual's ability to be vulnerable, take risks and benefit from interpersonal growth. The individual client learns to take control of their thoughts, feelings and behavior, they will then be empowered to a choose their own healthy path forward with the benefit of new insights.  The skills learned in these sessions can be applied throughout their lifetime as new circumstances present themselves.
Utilizing Cognitive Behavioral Therapy (CBT) and Mindfulness techniques, Marilyn guides clients through issues such as depression, anxiety, post and current trauma and healthy relationship building.  She has been practicing client-centered therapeutic approach through CBT for a number of years.  She has found it very effective for clients dealing with anxiety, depression, post and current trauma, anger issues, individuals stressed with life transitions, such as, divorce, parenting, job loss, new employment, and retirement.  Marilyn's practice incorporates a holistic approach to include mind, body and spirit. She enjoys working with young adults and adults, senior citizens and organizations.
Combining her Master's in Business Administration degree and her Ph.D. in Conflict Analysis and Resolution, Marilyn successfully consults with businesses and organizations.  This is highlighted by her unique recognition of human needs resulting in maximum benefits for both the business/organization and the people.
Marilyn has earned the following qualifications, to enhance her Limited License to practice Psychology.
-Ph.D.    Conflict Analysis and Resolution, Nova Southeastern University.
-M.B.A. Organizational Development, Executive and Employee Growth, Lake Superior State University.
-M.A.  Clinical Psychology, Western Michigan University.
-B.S.    Psychology, Grand Valley State University
You can reach Marilyn by calling 231-714-0282 or e-mailing marilyn@mentalwellnesscounseling.com
Sydney Wendels, LMSW
Mental Health Therapist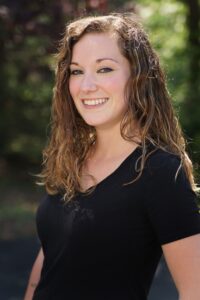 Sydney is a mental health therapist who works with individual's experiencing anxiety, depression and low self-esteem. Sydney is passionate about helping individuals process and work through their traumas, finding strength within themselves and various mental health symptoms. Sydney specializes in providing services to those struggling with addiction, substance use disorder and providing support to those finding and maintaining their path to recovery.
You can reach Sydney by calling 231-714-0282 or e-mailing sydney@mentalwellnesscounseling.com
Marney Winfield, Clinical Intern
Mental Health Therapist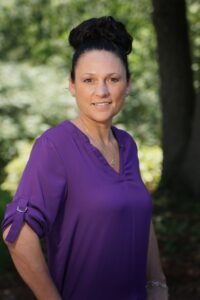 Marney's primary focus and passion in her work, as well as her life is recovery: helping others tackle addiction and creating stable and healthy lives. Marney is joining Mental Wellness Counseling, completing her Master's in Social Work degree through Ferris State University.
She is a Certified Peer Recovery Coach and works as the Recovery Homes Manager for Addiction Treatment Services in Traverse City. Marney is newly married to a sweet, supportive partner and assists him with his non-profit, 217 Recovery, with a mission of "Inspiring People in Early Recovery." Marney values family
connections, enjoys her three kitties, Fantasy Football, playing cards, and is drawn to true crime shows intermixed with the occasional Disney classics.
With extensive life experience, Marney brings an understanding of the complexities of a fractured family, domestic violence, substance use, emotional abuse, trauma, and the importance of mental health. Marney specializes in working with clients with substance use disorder, anxiety, depression, and those facing pivotal life changes using person-centered, strength-based, goal-oriented, and solution-focused approaches. Marney has a sincere interest in helping others transition healthy, functional lifestyles, and improved family and social interactions.
You can reach Marney by calling 231-714-0282 or e-mailing Marney@mentalwellnesscounseling.com
Angela Merriman, LPC
Mental Health Therapist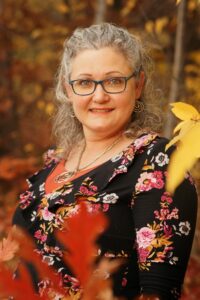 Angela works with youth ages 13 and up, as well as adults. She approaches treatment with a focus on individuality and recognizing the client as the expert on their own life. She specializes in treating symptoms of depression, anxiety, self-harm behaviors, and body-focused repetitive behaviors. Treatment will center around developing healthy coping skills, regulating emotions, self-care practices, radical acceptance, and mindfulness techniques. She also works in substance use treatment, supporting individuals on their journey to recovery, advocating for community acceptance, and teaching shame resilience. In addition, she welcomes opportunities to assist in your career exploration, using your personal interests and skills to help you identify your path to the future.
Angela works in the following areas: Alcohol and Drug Abuse, Anxiety, Body-Focused Repetitive Behaviors, Depression, Mood disorders, Self-Harm Behaviors, Anger Management, Career Development, Chronic Pain, Codependency, Coping Skills, Excoriation (skin-picking), Mindfulness, Radical Acceptance, Self-esteem, Shame Resilience, Suicidal ideation, Trauma and Trichotillomania (hair-pulling).
You can reach Angela by calling 231-714-0282 or e-mailing angela@mentalwellnesscounseling.com
Bobbi Harding, LLMSW
Mental Health Therapist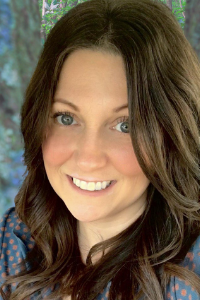 Bobbi obtained a Clinical Master's Social Work degree from Ferris State University and currently possesses a Clinical Master's Social Work Limited License. She grew up in inner city Indianapolis and relocated to Traverse City in 2009 to be closer to family. She has experienced some great hardships in her adolescence. Bobbi believes that committing to path of overall wellness and self-growth is the start of a new life. She went back to school as an adult learner, after spending most of her youth working in veterinary medicine. The power of connectivity led her from the field of animal science to social work.
Bobbi practices a whole body, holistic, and eclectic approach to therapy. While customizing therapy, she perceives the body as an ecosystem, with all systems needing support to achieve overall wellness. Her experience has been in integrated therapy, working with holistic, functional, and traditional medical physicians, dentists, and other fields of treatment to collaboratively treat for whole body wellness. She also teaches mindfulness for clients to gain tools to access optimum success. She has additionally worked with at risk youth, (preteen-young adult), transitioning youth, pregnancy, parenting, anxiety, depression, medical maintenance, health related illness, end of life, childhood trauma, life transitions, and a variety of other mental health conditions. She has spent many years working with those experiencing homelessness, sexual assault and domestic violence as well.
She holds a great passion for advocacy for children and their families with extreme food allergies, human equality, and human rights. She enjoys meditation, yoga, hiking, nutrition, horticulture, and spending time in nature with her family.
You can reach Bobbi by calling 231-714-0282 or e-mailing bobbi@mentalwellnesscounseling.com
Emmy Hendry, LLMSW
Mental Health Therapist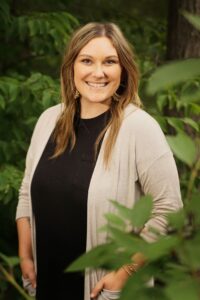 Emmy obtained her Bachelor's of Social Work degree from Ferris State University, and her Master's of Clinical Social Work degree. She has worked in the social services field for nine years serving various populations in Traverse City. Emmy has worked closely with domestic violence survivors, sexual assault survivors, individuals experiencing homelessness, child welfare, foster care and adoption, substance abuse, and college students. Emmy enjoys spending time outdoors, doing yoga, meditating, reading, hiking with her dog, and relaxing with her friends and family.
Emmy believes that your well-being relies on achieving balance in all aspects of your life. This requires a whole health approach that will serve the mind, body, and soul. Emmy specializes in trauma; specifically sexual, violence, and grief. She has extensive experience working with children, teens, families, LGBTQIA+ community; as well as working with individuals struggling with addiction and recovery. Emmy is passionate about helping individuals process and work through their traumas, anxiety, depression, and various mental health symptoms. Emmy believes that all individuals have the capacity to live the life that they want and deserve. She values creating an environment that allows her clients to feel inspired to grow, recover, and thrive in their resiliency.
Emmy works with clients experiencing anxiety, depression, bipolar disorder, borderline personality disorder, substance use disorders, relationships, family issues, grief and loss, self esteem, sexual abuse trauma, sex and intimacy, as well that those in the LGBTQIA+ community.
You can reach Emmy by calling 231-714-0282 or e-mailing emmy@mentalwellnesscounseling.com
 Jeanice Knight-Bogatz, LPC, LMHC, MS, EMDR CIT, EMDR CT, BSP CT

Mental Health Counselor, EMDR Certified Therapist, and Brainspotting Certified Therapist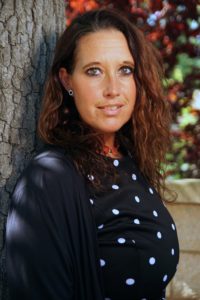 Jeanice is a Northern Michigan native and completed her undergraduate degree at Northern Michigan University with a focus on Criminal Justice and Sociology.  Her ongoing interest in the field of Psychology led her to the Midwest where she studied and trained to become a counselor and was a member of the National Health Service Corps for 6 years, providing services to under-served rural areas of Iowa. Over the past 15 years she has had the opportunity to interact and treat individuals of all age ranges in the social services and mental health fields. Jeanice has worked in a variance of capacities including family support advocate, home-based work with families as a community treatment aide, and residential care in a youth substance treatment facility prior to the completion of her graduate degree.
Jeanice has been trained in the Boys Town treatment model during her time at Behaven, an outpatient treatment center that addresses severe behaviors for children and adolescence. This approach focuses on implementation of structure in the home to improve healthy communication in the family system, reduce conflict, and increase family cohesion through effectively teaching social and communication skills to children and the family.  Jeanice has extensive experience providing clinical services to children, adolescents, individual adults, and families. She uses Family Systems, CBT, and Person-Centered approaches to assist individuals and families in reaching their treatment goals on a holistic level to achieve long term positive change. In 2011 Jeanice completed training in Parent Child Interaction Therapy (PCIT). This therapeutic parenting model is used to enrich parenting skills and to treat children ages 2-7 years old to increase healthy attachment in the family system. It is a modality employed to facilitate healthy change and assist families in the reduction of symptoms and behaviors that contribute to conflict. PCIT can be integrated with other treatment models including EMDR, to increase child role acceptance, reduce underlying traumatic symptoms that contribute to conflict, and improve the parent-child relationship dynamic to effectively treat children.
In 2013 Jeanice completed Eye Movement Desensitization Reprocessing (EMDR) training. EMDR is endorsed by the World Health Organization as an effective empirically validated treatment for trauma. EMDR is utilized to treat and reduce distress associated with adverse childhood experiences, severe trauma, decrease symptoms of anxiety, and improve adaptability to life stressors.  In May of 2019 she completed the requirements necessary to become an EMDR Certified Therapist. Since 2012 she has trained under the supervision of The Attachment and Trauma Institute of Nebraska and is currently an EMDR Consultant In Training.
In 2020 Jeanice became interested in Brainspotting, a trauma informed modality. Brainspotting was created by Dr. David Grand in 2003. Dr. Grand describes this Brainspotting as a Neuroexperiential approach that is based on the Uncertainty Principle, the Dual Attunement Frame (the therapeutic relationship between client and provider is the foundation of the process), and focused mindfulness. Brainspotting is a brain-body based mode that aims to bypass the neocortex to gain access to the unresolved information associated with adverse experiences. Brainspotting uses a variety of relevant eye positions and resourcing to access unprocessed trauma in the subcortical brain with depth and precision. In May of 2022 Jeanice completed the requirements necessary to become a Brainspotting Certified Therapist. She continues active consultation and is currently a Brainspotting Consultant in Training.
Jeanice enjoys working with all ages and diagnosis with specialization in trauma and healthy attachment. In her spare time, she enjoys art, local music, and all wilderness pursuits. Her hope is for clients to achieve wellness through healthy integration of life elements, become empowered to overcome life stressors, and increase mindfulness for lasting positive change.
You can reach Jeanice by calling 231-714-0282  or e-mailing jeanice@mentalwellnesscounseling.com
Nicole Ball, LMSW
Mental Health Therapist and Owner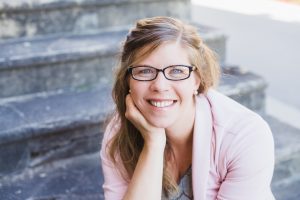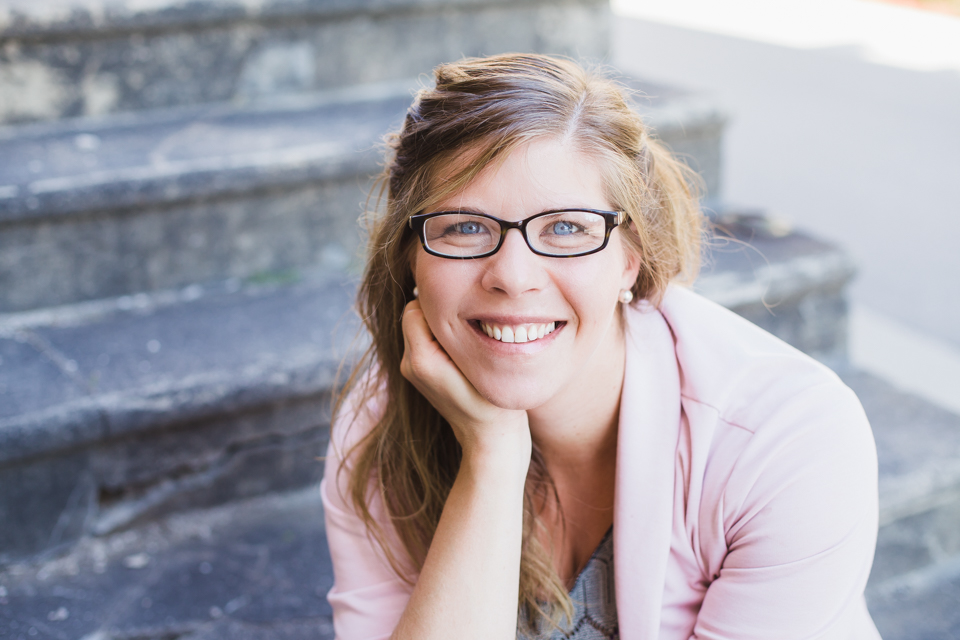 Nicole is the owner of Mental Wellness Counseling. Nicole works with clients that are dealing with anxiety and want quick results to get back to life. As well, clients that value a holistic approach to therapy tend to be drawn to Nicole, especially if they are working through a transition such as divorce, career change, pregnancy, or other life/relationship changes. Nicole takes a compassionate and holistic approach to teaching parenting, working through past trauma, setting life goals and building coping skills to find more peace in life. Nicole conducts therapy with individuals, couples, families and groups.
Nicole Ball is a Licensed Clinical Master Social Worker, Member of the National Association of Social Works and a board member of the National Alliance for Metal Illness in Traverse City. 
Nicole is a native of Northern Michigan and has over fifteen years' experience working with individuals, children and families at local agencies such as The Women's Recourse Center, Child and Family Services of Northwestern Michigan and Third Level Crisis Center. She is currently a Professor of Social Work at Ferris State University, teaching at both the Traverse City and Big Rapids campuses.
Nicole has a passion for nature and believes in utilizing ones unique strengths and creativity as a source of healing. Nicole specializes in anxiety, particularly pregnancy and health related anxiety, healing from trauma associated with surviving domestic violence or sexual assault, post separation adjustment issues, depression, assisting clients with personal and career goal setting and life transitions.  
Nicole's practice with clients includes a holistic approach that focuses on all aspects of a person's life including physical, mental and spiritual. Nicole holds the belief that with the use of a holistic approach the underlying cause of the psychological distress can be found and addressed to gain optimum mental functioning and happiness. She utilizes a cognitive-behavioral therapy approaches to assist clients in recognizing how their feelings, thoughts and behaviors connect. Nicole also uses mindfulness techniques to help individuals gain new strategies for personal growth. Nicole conducts therapy with individuals, couples, families and groups.
You can reach Nicole by calling 231-714-0282 ext. 1 or e-mailing nicole@mentalwellnesscounseling.com
 Steve Greenman, LPC
Mental Health Therapist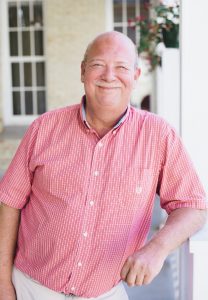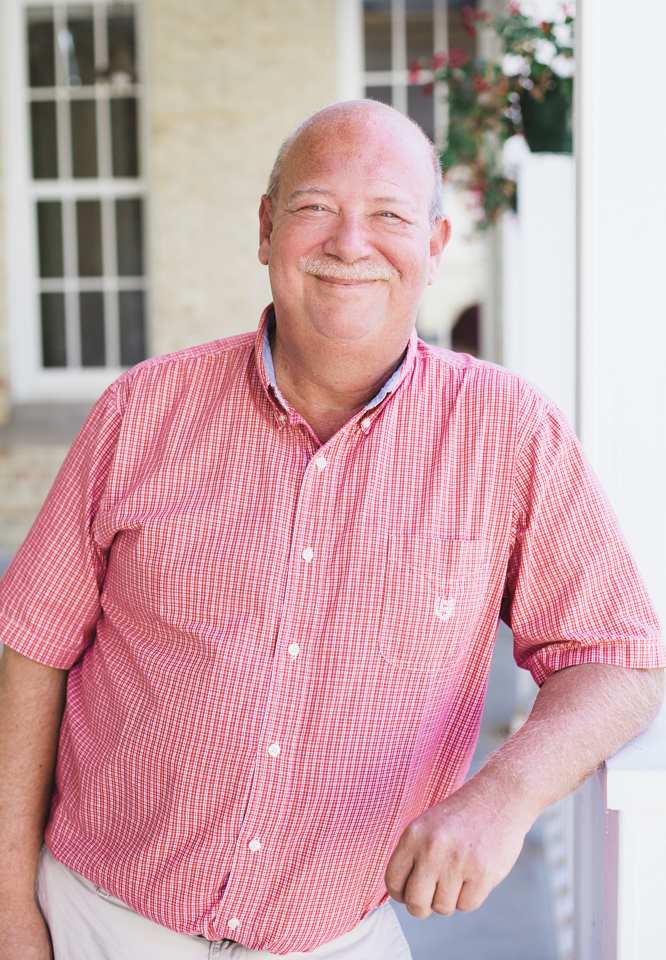 Steve specializes in counseling complex family situations, substance abuse, and parenting.
Steve Greenman, MA, LPC, NCC is a licensed professional counselor (LPC) and joined Mental Wellness Counseling in 2012.
Bachelors of Arts: Michigan State University (Psychology & American/Russian History)

State of Michigan teacher certification

Masters in Arts from Western Michigan University with a focus on Community Counseling

Certification in substance abuse counseling

Works with complex family situations
Couples counseling
Adults dealing with transition, anxiety, depression, and relationship issues
Steve is a life long resident of Northern Michigan who has a passion for reading, writing, music and helping others.  Steve is a Traverse City counselor. Steve's counseling philosophy is holistic, approaching each issue on its own merit and evaluating influences to help overcome life's dilemmas.
Steve is the father of two wonderful boys. He graduated from Michigan State University (Psychology & American/Russian History), has his State of Michigan teacher certification, and Masters in Arts from Western Michigan University with a focus on Community Counseling. Lastly, he also has a certification in substance abuse counseling. Steve has 30 years of business experience in Northern Michigan. Lastly, Steve has experience working at The Traverse Health Clinic, Goodwill Inn, Addiction Treatment Services and Safe Harbor.
You can reach Steve by calling 231-714-0282  or e-mailing steve@mentalwellnesscounseling.com
 Christina Walsh, LLMSW
Mental Health Therapist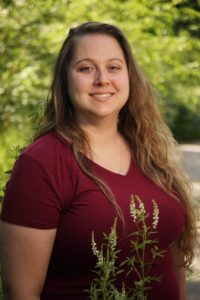 Christina (She/Her) takes a holistic whole health approach to guide those looking to find
balance and stability by practicing with a solution focused outlook that is person centered on
creating change and developing skills specific to every client. She is experienced in treating
mood disorders, anxiety, identity exploration, trauma related symptoms, religious trauma, self-
esteem, self-acceptance, and mental health symptom management.
Christina specializes in working with LGBTQIA+ adults and teens addressing many areas of their
lives including sexual orientation, gender expression, gender identity, gender nonconformity,
and relationships, as well as mental health, acceptance, and self-worth. She also provides
relationship counseling for queer couples and families of an LGBTQIA+ identifying individual.
Christina is also skilled in providing services to those experiencing substance use disorder
symptoms and recovery in finding and maintaining a life of sobriety that works for the
individual and promotes overall wellbeing.
Christina is a clinical master's social worker who has lived in Traverse City for over 10 years
working in human services, non-profit organizations, addiction recovery, and as a Board
Member and Youth Director of Polestar LGBT+ Community Center. She enjoys traveling,
learning about new cultures, and sitting around a campfire with friends. She celebrates
diversity and practices with an approach that each person has a special journey and offers
support for clients to create and function within a life that is as different as they are.
Christina focuses on treating you as a unique individual to find your distinct path to strength
and address many different areas of your life to live in balanced wellness.s.
You can reach Christina by calling 231-714-0282 Ext 3 or e-mailing christina@mentalwellnesscounseling.com
Samantha Garcia, LMSW
Mental Health Therapist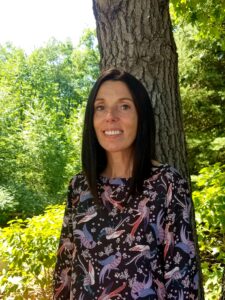 Samantha is a native of Northern Michigan with over 20 years of experience working with adults, children, and families navigating needs-based service systems, as well as those experiencing conflict with co-parenting, disability rights, advocacy, and education.
She is passionate about client-empowerment. Samantha works with those experiencing anxiety, depression and family conflicts. She works with families trying to navigate systems such as Probate and Friend of the Court, child protective services, special education, and community mental health. She also works with those who are dealing with the complexities of caring and advocating for loved ones with disabilities. Samantha is passionate about assisting clients who find themselves in conflict and desire to identify a productive path forward. Samantha takes a compassionate, yet constructive approach to developing the skills necessary to promote mental health for people adjusting to, and living in extraordinary circumstances.
Samantha specializes in assisting individuals navigate trauma associated with acute and chronic illness or family separation by increasing a capacity for resilience through skill building, action planning, and conflict resolution.
Professional Credentials and Education:
Bachelors in Family Life Education, Spring Arbor University
Master of Social Work, Arizona State University
Certified Mediator: Domestic Relations, Restorative Justice, and Special Education
CPI Non-violent Crisis Intervention Instructor
Clinical Master's Social Worker License State of Michigan
Member of the National Association of Social Workers
You can reach Samantha by calling 231-714-0282  or e-mailing samantha@mentalwellnesscounseling.com
Theresa Carey, LPC
Mental Health Therapist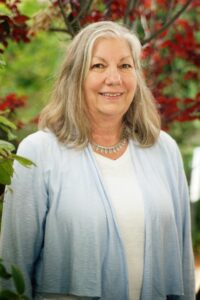 Theresa Carey is a Licensed Professional Counselor. She received her Master's degree in counseling from Western Michigan University and has been a behavioral health holistic counselor since 2002. She is trained in Energy Psychology. Energy Psychology is a field of psychotherapy which uses techniques, tools and strategies for clearing emotional blocks, physical pain, reduction of anxiety and resolution of phobias to name just a few.  In addition to her private practice, Theresa currently facilitates groups addressing behaviors that often lead to power and control and inequality in relationships.
Theresa is experienced in offering individual, couple or family support and guidance using a therapeutic approach grounded in mind/body theory. She has assisted those in crisis, feeling fragile, facing a difficult decision, addressing habits that no longer serve, struggling with anxiety, abandonment, depression, anger, domestic violence, loss and grief, life transitions and recovery from trauma.
You can reach Theresa by calling 231-714-0282  or e-mailing theresa@mentalwellnesscounseling.com
Michelle Loeffler-Rohraff
Mental Health Therapist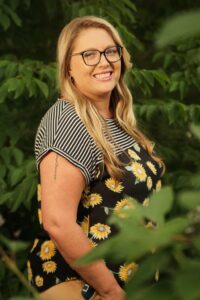 Michelle is a Northern Michigan Native who enjoys each season as there is always an opportunity for positive change. Along with enjoying the change in seasons she enjoys spending time with her husband, children and miniature goldendoodle Oakley who is a Certified Therapy Dog in training.
Michelle is a Grand Valley State University graduate and when it came to choosing a profession it was easy as she was born a Clinical Social Worker. Over the years she has worked with individuals and families that have experienced substance abuse, socioeconomic concerns, domestic violence, sexual assault, physical, emotional abuse/neglect.
Michelle specializes in work with children, and as an Infant Mental Health Therapist Michelle enjoys supporting clients from ages 0 to 100. She believes in building a positive and healthy therapeutic relationship in order to support those experiencing anxiety, depression, ADHD, parenting needs, and life transitions. Techniques utilized are Strength Based, Person Centered, Cognitive Behavioral Therapy, and Play Based Therapies in order to build healthy coping skills, regulate emotions and positive mindfulness. Michelle and Oakley are honored to support you with living a happy, healthy and safe life
You can reach Michelle by calling 231-714-0282  or e-mailing michelle@mentalwellnesscounseling.com
We'd love to hear from you. Please contact uswith any questions, comments, or thoughts that you have from your experience with our Traverse City counselors. Also, if Mental Wellness Counseling has helped you, we'd love to hear your story. Thanks for considering Mental Wellness Counseling | A Traverse City Counseling Practice.