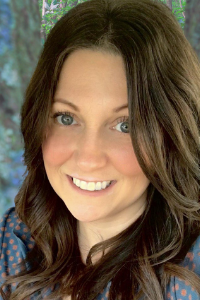 Bobbi obtained a Clinical Master's Social Work degree from Ferris State University and currently possesses a Clinical Master's Social Work Limited License. She grew up in inner city Indianapolis and relocated to Traverse City in 2009 to be closer to family. She has experienced some great hardships in her adolescence. Bobbi believes that committing to path of overall wellness and self-growth is the start of a new life. She went back to school as an adult learner, after spending most of her youth working in veterinary medicine. The power of connectivity led her from the field of animal science to social work.
Bobbi is a virtual therapist who practices a whole body, holistic, and eclectic approach to therapy. While customizing therapy, she perceives the body as an ecosystem, with all systems needing support to achieve overall wellness. Her experience has been in integrated therapy, working with holistic, functional, and traditional medical physicians, dentists, and other fields of treatment to collaboratively treat for whole body wellness.
She also teaches mindfulness for clients to gain tools to access optimum success. She has additionally worked with at risk youth, (preteen-young adult), transitioning youth, pregnancy, parenting, anxiety, depression, medical maintenance, health related illness, end of life, childhood trauma, life transitions, and a variety of other mental health conditions. She has spent many years working with those experiencing homelessness, sexual assault and domestic violence as well.
She holds a great passion for advocacy for children and their families with extreme food allergies, human equality, and human rights. She enjoys meditation, yoga, hiking, nutrition, horticulture, and spending time in nature with her family.
You can reach Bobbi by calling 231-714-0282 or e-mailing bobbi@mentalwellnesscounseling.com