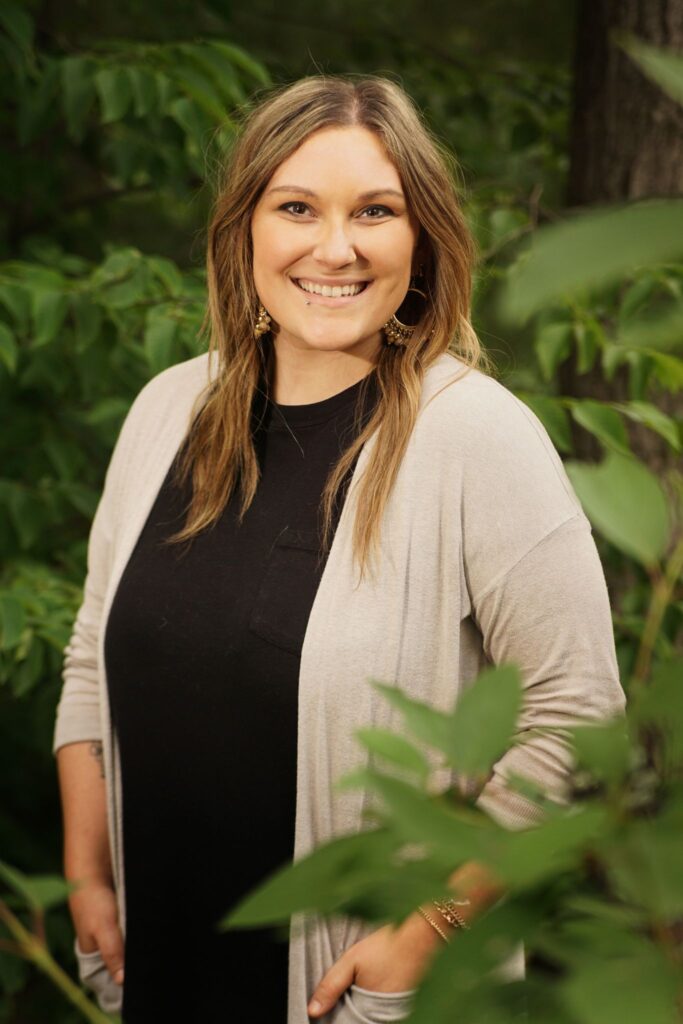 Emmy obtained her Bachelor's of Social Work degree from Ferris State University, and her Master's of Clinical Social Work. She has worked in the social services field for nine years serving various populations in Traverse City. Emmy has worked closely with domestic violence survivors, sexual assault survivors, individuals experiencing homelessness, child welfare, foster care and adoption, substance abuse, and college students. Emmy enjoys spending time outdoors, doing yoga, meditating, reading, hiking with her dog, and relaxing with her friends and family.
Emmy believes that your well-being relies on achieving balance in all aspects of your life. This requires a whole health approach that will serve the mind, body, and soul. Emmy specializes in trauma; specifically sexual, violence, and grief. She has extensive experience working with children, teens, families, LGBTQIA+ community; as well as working with individuals struggling with addiction and recovery.
Emmy is passionate about helping individuals process and work through their traumas, anxiety, depression, and various mental health symptoms. Emmy believes that all individuals have the capacity to live the life that they want and deserve. She values creating an environment that allows her clients to feel inspired to grow, recover, and thrive in their resiliency.
Emmy works with clients experiencing anxiety, depression, bipolar disorder, borderline personality disorder, substance use disorders, relationships, family issues, grief and loss, self esteem, sexual abuse trauma, sex and intimacy, as well that those in the LGBTQIA+ community.
You can reach Emmy by calling 231-714-0282 or e-mailing emmy@mentalwellnesscounseling.com