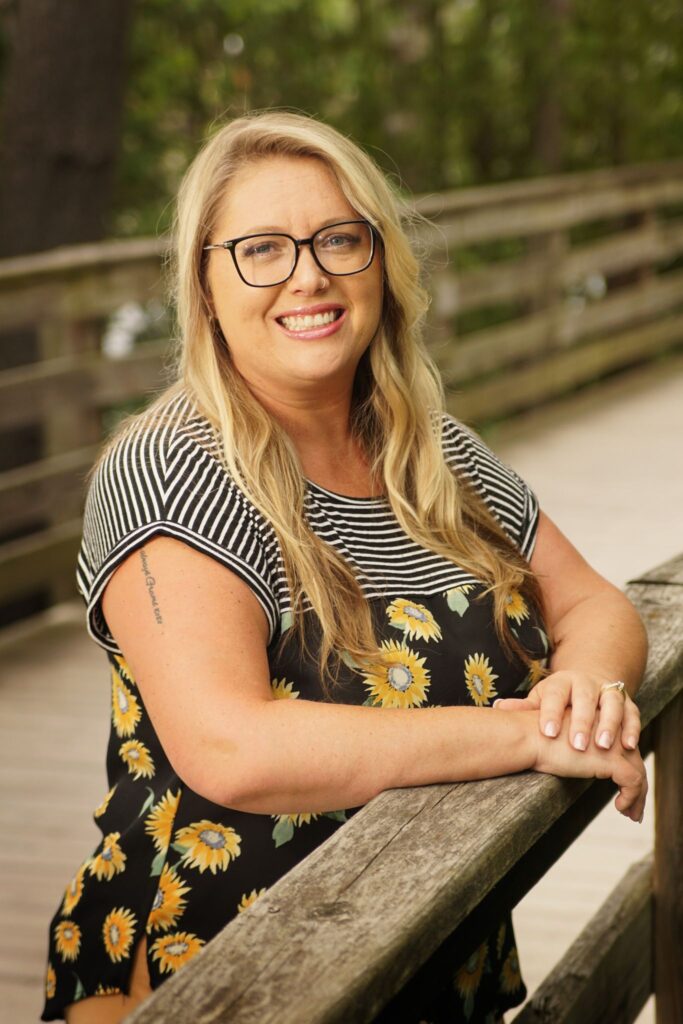 Michelle is a Northern Michigan Native who enjoys each season as there is always an opportunity for positive change. Along with enjoying the change in seasons she enjoys spending time with her husband, children and miniature goldendoodle Oakley who is a Certified Therapy Dog in training.
Michelle is a Grand Valley State University graduate and when it came to choosing a profession it was easy as she was born a Clinical Social Worker. Over the years she has worked with individuals and families that have experienced substance abuse, socioeconomic concerns, domestic violence, sexual assault, physical, emotional abuse/neglect. 
Michelle specializes in work with children, and as an Infant Mental Health Therapist Michelle enjoys supporting clients from ages 0 to 100. She believes in building a positive and healthy therapeutic relationship in order to support those experiencing anxiety, depression, ADHD, parenting needs, and life transitions. Techniques utilized are Strength Based, Person Centered, Cognitive Behavioral Therapy, and Play Based Therapies in order to build healthy coping skills, regulate emotions and positive mindfulness. Michelle and Oakley are honored to support you with living a happy, healthy and safe life.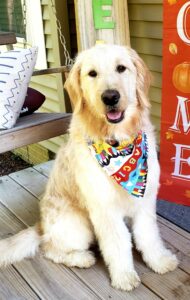 Oakley, The Certified Therapy Goldendoodle in training, has been working side by side with Michelle since he was 9 weeks old to become a Certified Therapy Dog and Service Animal. With the help of his professional dog trainer he has made great progress. Oakley turned 1 years old on 10/10/2023, he is a puppy at heart and is learning how to do the best job possible. He loves meeting new people and believes everyone is his new best friend! 
Fun Fact: For most people, the presence of an animal prompts the body to release serotonin, prolactin and oxytocin. These hormones generate a relaxation and stress-reducing response, according to UCLA Health. This hormone release can lower symptoms of depression and sadness, helping support good mental health.
To reach Michelle call 231-714-0282 or email her at michelle@mentalwellnesscounseling.com