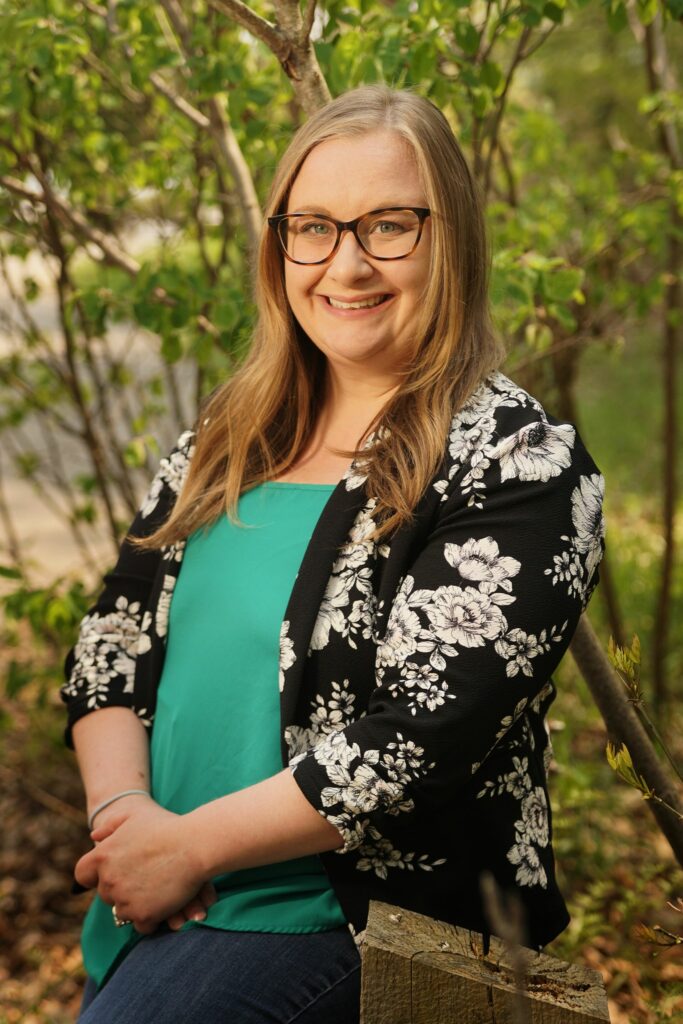 Amanda is a native Yooper and loves all that Michigan's beauty has to offer. In her spare time, she loves being with her family, taking her dog for walks and enjoying film and live music.
Amanda obtained her Bachelor of Social Work degree from Northern Michigan University and started her work in the field of child-welfare in Grand Rapids, MI. While continuing her work in child-welfare, Amanda went on to obtain her Master of Social Work degree from Spring Arbor University. She has experience working with children in foster care, young adults aging out of the foster care system, those battling addiction, and survivors of domestic violence and sexual abuse. Amanda has worked closely with those experiencing mental health crises such as suicidal ideation and self-harming behaviors. She is passionate about helping people face past trauma in order to move forward and live life to their fullest potential. If you are struggling to find joy in things you once loved, stay on top of your commitments to work, school, and family, to take care of your physical health, or are finding that you are needing help with anger management issues, Amanda is happy to walk alongside you as you discover the best version of yourself.  She uses Cognitive Behavioral Therapy, Motivational Interviewing, aspects of Dialectical Behavioral Therapy, and Person-Centered Planning to help you tackle your treatment goals head on.
Amanda is comfortable working with those struggling to manage anxiety, depression, PTSD, OCD, bipolar disorder, interpersonal relationships, self-esteem, and anger management. She specializes in working with adolescents, young adults, and middle-aged adults.