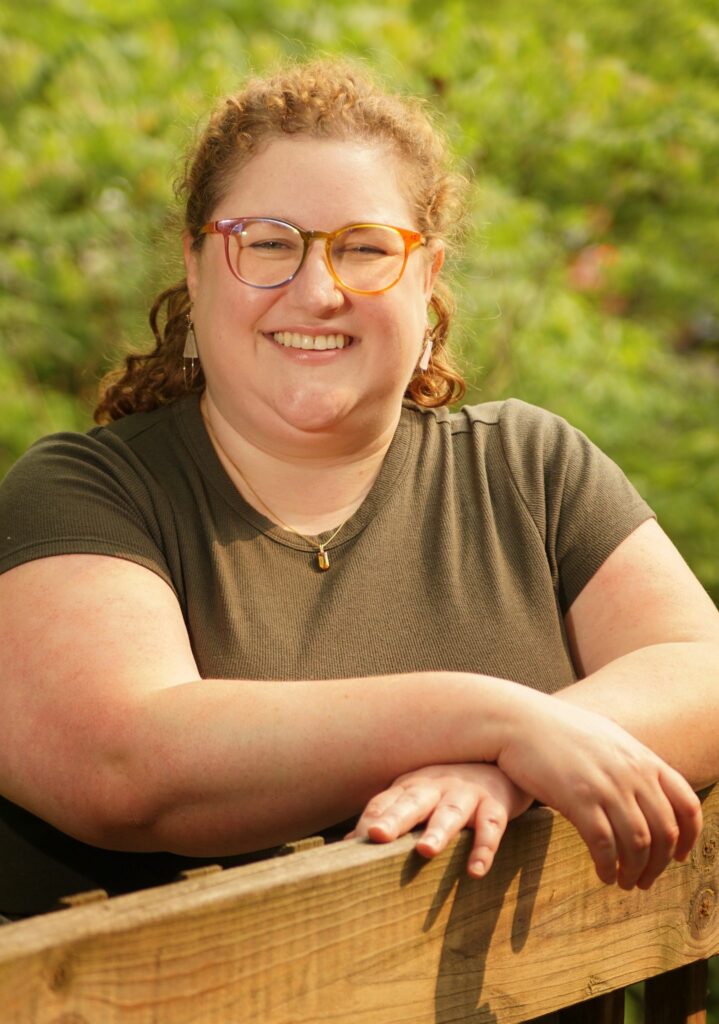 Jessie is passionate about children's mental health, the LGBTQIA+ community, and mental wellness for people of all ages. She believes in the vital importance of personal relationships and connections, and her work is based on the establishment of trust and rapport between herself and her clients. One of the most important things to her is making her clients feel safe, heard, and cared for. She is a firm believer that every human is deserving of compassion and respect and that each individual is the expert on their own lives. She values each client as a whole person and works to know as much as possible about each person in order to help them meet their goals. Jessie strives to help her clients feel hopeful that there are brighter days ahead, even if sometimes it's difficult to see. 
Jessie has a Master's degree in Clinical Social Work. For the past 3 years she has worked in the Traverse City Area Public School system as a school social worker for elementary and high school students. The majority of her time has been spent working with children ages 5 to 12.
Jessie works with individuals ages 5 and up, but she focuses on elementary-age children. She specializes in anxiety, depression, behavioral concerns both in school and at home, family issues, self-esteem, and struggles faced by LGBTQIA+ individuals. She uses play therapy, mindfulness, self-care, and grounding techniques to help clients express themselves and to create a "toolbox" to help them cope with whatever struggles they may be facing. She believes in the healing power of nature and sunlight and encourages the use of gardening, planting, and growing as a therapy.
In her free time, Jessie likes to be with her family, friends, and pets: Phil, Eugene, and Ida; care for the many, many houseplants she's acquired over the past few years; and read historical non-fiction.