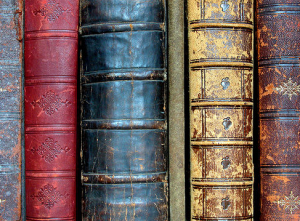 Ask Joe
Think "Dear Abby" for a new generation. Each newsletter I will select one or more questions to answer. So if you have a parenting or mental wellness question, please send it my way. I'm sure others have the same question and could benefit. sanokcounseling@gmail.com
Dear Joe,
I have a toddler will not take naps. They are clearly tired but it is always a fight. Usually he falls asleep, but it is always a battle. Any suggestions?
-Tired Parent in Kalamazoo, MI
Dear Tired Parent,
There are a few factors to take into account. First you'll want to watch for sleep signs and second you will want to monitor overall sleep patterns. Kids in the 0-5 range give a number of clues they are tired well before they are cranky. Our 5-month daughter will scratch her ears, rub her eyes, yawn, and just seem to be slowing down. As kids grow, they want to stay engaged so they fight the body's natural slow down. We as parents need to be asking ourselves if they are slowing down or waking up? If they are slowing down, we need to reduce stimuli and make it easier to transition into sleep. Some parents are fearful of stopping a TV show or activity if they see sleep signs. But this is a very important step. Imagine if your child was extremely hungry, you would try and give them a snack. Sleep is the same kind of need.
Second, in the book and blog "Happy Sleep Habits, Happy Child" by Dr. Weissbluth (see www.weissbluthmethod.wordpress.com), he discusses how sleep perpetuates sleep. Therefore, if your child is going to bed too late, it will hurt nap time routines. Most kids need 12-14 hours of sleep. This isn't just 0-5 year olds, older kids need 10-12 too! When the overall sleep plan is developed, while also looking at sleep signs, the nap time ritual should get easier.
-Joe
Have a question for Joe? Email him and ask, what's stopping you? Really, you know you want to:
Click here to ASK JOE 
Sixth-Grade Developer Teaches Students How to Make Apps
http://www.good.is/post/this-sixth-grade-developer-is-teaching-students-how-to-make-apps/
Where can today's students go to learn how to make an app? That's the question Thomas Suarez, a sixth-grader from suburban Los Angeles, asked himself after realizing that most of his peers like to play games and use apps, but schools don't teach the basic programming skills needed to make them. So Suarez, who taught himself how to make apps using the iPhone software development kit—he created the anti-Justin Bieber, Whac-a-Mole-style game "Bustin Jieber"—decided to start an app club at school.
Suarez has been a technophile since kindergarten, and he already knows several programming languages. At a recent TEDx conference, he explained how students in the app club get the opportunity to learn and share their app making with each other. The club even asked the school's teachers what kinds of apps they could use in the classroom and then set out to design them.
Why isn't an app club standard fare at schools like French or drama clubs? It would allow students to learn both problem-solving skills and programming basics in a practical, fun way. Let's hope Suarez's app club idea spreads so that more kids can make the transition from app user to app developer. Do you agree?

Resources
Get some great free music through Groove Shark (www.grooveshark.com). It uses an online playlist, so it is not illegal. My daughter really likes Johnny Cash's Children's Albumn.
That's it for now. Do good to others and keep in touch!
-Joe
Joseph R. Sanok, MA, LLP, LPC, NCC is a counselor, therapist, psychologist, and overall helper of people in Traverse City, MI. He has professional experience working with Community Mental Health, residential facilities, foster care, and private practice. As well, he is the author of the book "Practice of the Practice: Basics for Launching Your Private Practice" due to be released in June 2012. He is a frequent speaker and writer locally in Traverse City, Michigan, and nationally.