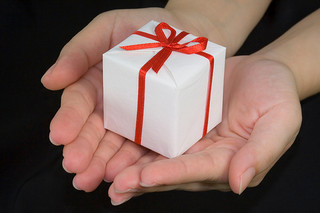 The wonderful and scary thing about kids is that they say what they think. That
is why a hug from them is so wonderful and a critical comment can cut through a
parent's heart. They are not censoring much of what they say and do.
With the holiday season upon us Santa, friends, and family brings gifts to celebrate
our holidays. How do we prepare our kids to reduce the likelihood of a meltdown or
inconsiderate word?
Lead By Example
Why is this season so special? Do you tell your kids the stories of your childhood
and why you find meaning? Does your behavior match what you articulate and think
about this season?
When parents are stressed and running here and there, kids pick up on that. They
know that shopping, cooking, and other expectations are freaking you out. That
sends them the message that those things are the focus of this season, not the more
important stories, traditions, and spiritual aspects.
Prepare Them
Running through scenarios with your kids, especially before holiday gatherings
helps them to know expectations and also know how to respond. Maybe ask
them, "How would you respond if you got a gift you didn't like?" This is a great
chance to act, play, and also learn how to be grateful without lying, before they are
in the situation. Teach them to say something like, "Thank you so much, I will be
able to use this when I…"
Slow Down with Them
This last tip goes along with the first. Take time throughout the month of December
to have quality family time. Playing games, going for walks, and getting out of the
house (not to go shopping) allows for discussions, conversations, and finding depth
that is not found in the stress of the season.
Since kids are so honest, they are often a reflection of how we are approaching
the season. When stress, worry, and expectations drive this season rather than
the wonderful family, personal, and spiritual traditions, we not only short change
ourselves, but also our kids.


Joseph R. Sanok is a counselor with Mental Wellness Counseling
(www.mentalwellnesscounseling.com) in Traverse City, MI where he helps angry kids, frustrated parents, and distant couples…and just about everyone else. He can't wait for his family's Polish tradition
on Christmas Eve of celebrating Wigilia Dinner where the pierogis are the best!
 Picture used from Creative Commons, thanks asenat29!