The Mental Wellness Counseling "Meet the Counselors" series offers a deeper look into each counselor's background, experiences, motivations, values, and philosophies. In this series, I put counselors on the couch to learn why and how they do what they do.
Nine Joyless Months

Pregnancy according to Nicole Ball is not always the glowing complexion, framed sonogram photo, flowery baby shower experience that it's often cracked up to be. "As a society, we expect pregnancy to be this beautiful, joyful experience," Ball said, "but for some women, pregnancy is the worst time of their lives. For the whole nine months, they're scared and full of anxiety."
Meeting pregnant clients in Traverse City who struggle with past or present trauma initially sparked Ball's interest in pregnancy anxiety. She's been specializing in it ever since. "From a practice perspective, I feel like pregnancies are really untapped because everybody sees a pregnant woman and assumes she's so happy," Ball said. "But you don't know what that sexual assault she went through at thirteen is doing to the pregnancy. Even for women who have repressed traumas, sometimes pregnancy is when those memories will come back."
A New Lens
Ball counsels (pregnant) women who have had miscarriages, been subject to sexual assault, domestic violence, or other traumas. Reliving the tragic memories is the biggest challenge for both the client and Ball, albeit a necessary step to healing. "My goal is to feel with the client, not feel for the client," she said. "That makes a huge difference because clients feel like their story has meaning, whether it's good or bad."
For survivors, the path to healing can be arduous. However, through the art of active listening and thoughtful discussion, Ball's therapeutic approach aims to broaden clients' perspectives, enabling them to reach new insights about their situation. "We all have a separate lens that we see life through based on our experiences, culture, and how we interact with people," Ball said. "I've learned that not everybody's lens is the same, and that's okay. I may see a situation differently than my client, but I can facilitate a conversation in a way that helps them discover new things about themselves and their past. Clients seem to find their own answers through a new perspective."
Baby Steps to Success
In Ball's experience, women restore their autonomy when they begin making confident, self decisions and doing things they normally would not do. Even the smallest victories gain positive momentum. "Maybe a woman hasn't gone to Meijer in five years because her abuser might go there, and now she's going to Meijer to do her grocery shopping. That's huge," Ball said. "We might not see it as a risk, but for her, it was something she was able to conquer. It shows she's gained some of her power back."
Ball claims that abusers rob victims of their independence, self-worth, and ultimately power. In the end, whether she is assisting sexual assault/domestic violence support groups, doing one-on-one counseling, or working as a doula, the goal is to help her clients reclaim their lives. "When I work with a woman for a long time, I hope to see her regain that sense of self—feeling like she has control over her life again and isn't afraid," she said. "Any time a woman, regardless of her trauma, gains her power back, that's when I feel most successful.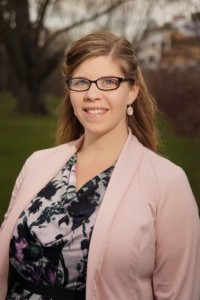 Click here to learn more about Nicole or to schedule an appointment.
Want to schedule an intake? Click here.