The Mental Wellness Counseling "Meet the Counselors" series offers a deeper look into each counselor's background, experiences, motivations, values, and philosophies. In this series, I put counselors on the couch to learn why and how they do what they do.
Q: What experiences have you had that make you feel capable of being a counselor?
A: Before my counseling work, I worked at a homeless shelter with women and children. My main job was to make sure everybody was where they needed to be, had what they needed, and resolve guest conflicts. I had a big spread of opportunity to interact with a lot of people with different religious views, cultural backgrounds, and ethnicities. Also, there's addiction in my family history. My brother dealt with addiction, so I'm able to relate with people on that aspect.
Q: Why are you passionate about working with children?
A: There's a special place in my heart for kids. They have this wonder about them. They give you a taste of the simpler things in life and remind you of things that don't matter as much, or things that do.
Q: What is play therapy?
A: Play is a great way for children to express what they're going through. There's toys in a room; it's a free space to let the child create and express what they're feeling and thinking without words. During the session, the counselor tracks what the child is doing, picking out their actions and emotions.
Q: What is the most important characteristic for a counselor?
A: You have to be a good teacher. An ideal teacher listens, gives information and direction, but also gives the chance to seek solutions. At the homeless shelter and as a teacher's assistant in a daycare, I tried to help people resolve their problems. Sometimes people really beat themselves up, so I try to convey an atmosphere of "I believe in you, you can do this. You're not a failure in life; you're an amazing person."
Q: What are the challenges or most difficult aspects of your work?
A: Everyone has experienced some trauma in their life to varying degrees. When I'm dealing with trauma, it's very difficult to keep that separate from my own life, to not take the burden home with me. As a counselor, it's important to find your own internal validation—feeling good about yourself—not based on your clients' success or failure.
Q: What is the most satisfying, rewarding thing about what you do?
A: When a client has a lightbulb moment. When you bring up things that you notice in sessions and they're like, "you're right, I didn't notice that." That's so powerful, because we don't always see in ourselves the progress we're making. When someone else can point it out and when they start to recognize it on their own, it's so great. They're noticing, thinking inwardly, and seeing the good in themselves.
Q: Future plans?
A:  I'm starting to build up my practice in Traverse City since I'm new to Mental Wellness and Traverse City. I hope to become a registered play therapist and still do private practice counseling. I would also like to train in EMDR to utilize it in trauma counseling.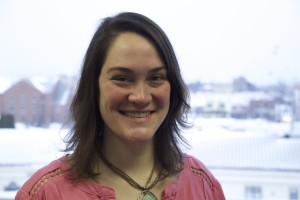 Click here to learn more about Jessica or to schedule an appointment.
Want to schedule an intake? Click here.