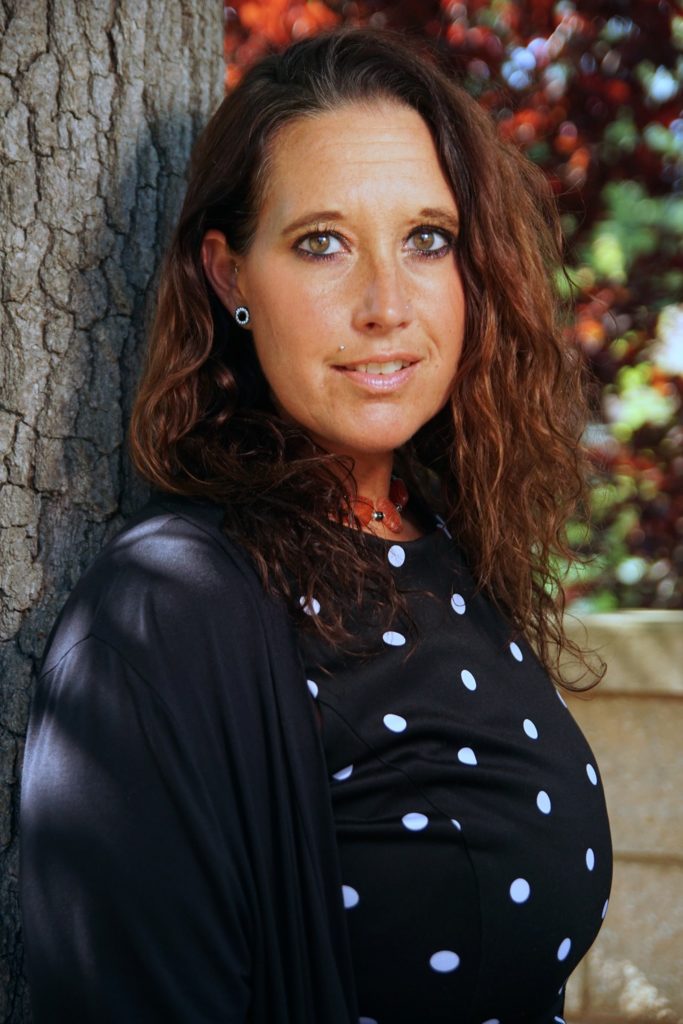 Jeanice is a Northern Michigan native and completed her undergraduate degree at Northern Michigan University with a focus on Criminal Justice and Sociology.  Her ongoing interest in the field of Psychology led her to the Midwest where she studied and trained to become a counselor and was a member of the National Health Service Corps for 6 years, providing services to under-served rural areas of Iowa. Over the past 15 years she has had the opportunity to interact and treat individuals of all age ranges in the social services and mental health fields. Jeanice has worked in a variance of capacities including family support advocate, home-based work with families as a community treatment aide, and residential care in a youth substance treatment facility prior to the completion of her graduate degree.
Jeanice has been trained in the Boys Town treatment model during her time at Behaven, an outpatient treatment center that addresses severe behaviors for children and adolescence. This approach focuses on implementation of structure in the home to improve healthy communication in the family system, reduce conflict, and increase family cohesion through effectively teaching social and communication skills to children and the family.  Jeanice has extensive experience providing clinical services to children, adolescents, individual adults, and families. She uses Family Systems, CBT, and Person-Centered approaches to assist individuals and families in reaching their treatment goals on a holistic level to achieve long term positive change. In 2011 Jeanice completed training in Parent Child Interaction Therapy (PCIT). This therapeutic parenting model is used to enrich parenting skills and to treat children ages 2-7 years old to increase healthy attachment in the family system. It is a modality employed to facilitate healthy change and assist families in the reduction of symptoms and behaviors that contribute to conflict. PCIT can be integrated with other treatment models including EMDR, to increase child role acceptance, reduce underlying traumatic symptoms that contribute to conflict, and improve the parent-child relationship dynamic to effectively treat children.
In 2013 Jeanice completed Eye Movement Desensitization Reprocessing (EMDR) training. EMDR is endorsed by the World Health Organization as an effective empirically validated treatment for trauma. EMDR is utilized to treat and reduce distress associated with adverse childhood experiences, severe trauma, decrease symptoms of anxiety, and improve adaptability to life stressors.  In May of 2019 she completed the requirements necessary to become an EMDR Certified Therapist. Since 2012 she has trained with The Attachment and Trauma Center of Nebraska. She is Certified in the Attachment-Focused Trauma Therapy (AFTT-A) Model. Jeanice continues active consultation with Debra Wesselmann, who is part of the research team that developed the Integrative Team Treatment model for treating attachment trauma in children and co-author of EMDR and Attachment-Focused Trauma Therapy for Adults: Reclaiming Authentic Self and Healthy Attachments. Jeanice is currently an EMDR Consultant in Training. 
In 2020 Jeanice became interested in Brainspotting, a trauma informed modality. Brainspotting was created by Dr. David Grand in 2003. Dr. Grand describes this Brainspotting as a Neuroexperiential approach that is based on the Uncertainty Principle, the Dual Attunement Frame (the therapeutic relationship between client and provider is the foundation of the process), and focused mindfulness. Brainspotting is a brain-body based mode that aims to bypass the neocortex to gain access to the unresolved information associated with adverse experiences. Brainspotting uses a variety of relevant eye positions and resourcing to access unprocessed trauma in the subcortical brain with depth and precision. In May of 2022 Jeanice completed the requirements necessary to become a Brainspotting Certified Therapist. She continues active consultation and is currently a Brainspotting Consultant in Training. 
Jeanice enjoys working with all ages and diagnosis with specialization in trauma and healthy attachment. In her spare time, she enjoys art, local music, and all wilderness pursuits. Her hope is for clients to achieve wellness through healthy integration of life elements, become empowered to overcome life stressors, and increase mindfulness for lasting positive change.
You can reach Jeanice by calling 231-714-0282  or e-mailing jeanice@mentalwellnesscounseling.com